Mthunzi American Youth Library groundbreaking Nov. 23 2015
We have a shared vision where all children in Zambia realize their right to a quality education.Ambassador Eric Schultz
On November 23, 2015 we held a celebration to mark the groundbreaking for the fourth Lubuto library. Malama Mazaba, Director of the Mthunzi Centre, welcomed guests and served as the master of ceremonies for the event, and the special guest was Ambassador Eric Schultz. The Ambassador was pleased to note that the Mthunzi Library will create a stimulating, supportive and safe environment for children in need to reach their full potential. The event featured other engaging speakers and Lubuto library supporters—including Mr. Kamutumwa, Director of Teacher Education and Specialized Services (TESS), Velenasi Musanji, President of the Library and Information Association Zambia (LIAZ), Lubuto Advisory Board member Mark O'Donnell and Elizabeth Giles delivered a speech on behalf of Jane Meyers.
Of course, Lubuto's most honored guests are always the young people we serve, and more than 80 community children—who are very eager to use the new library and its resources—were present. A highlight of the groundbreaking event was traditional dance and drumming performances by Mthunzi children. Capping off the ceremony, Ambassador Schultz broke ground for the library's Reading Room—and other guests assisted the Ambassador with the shoveling.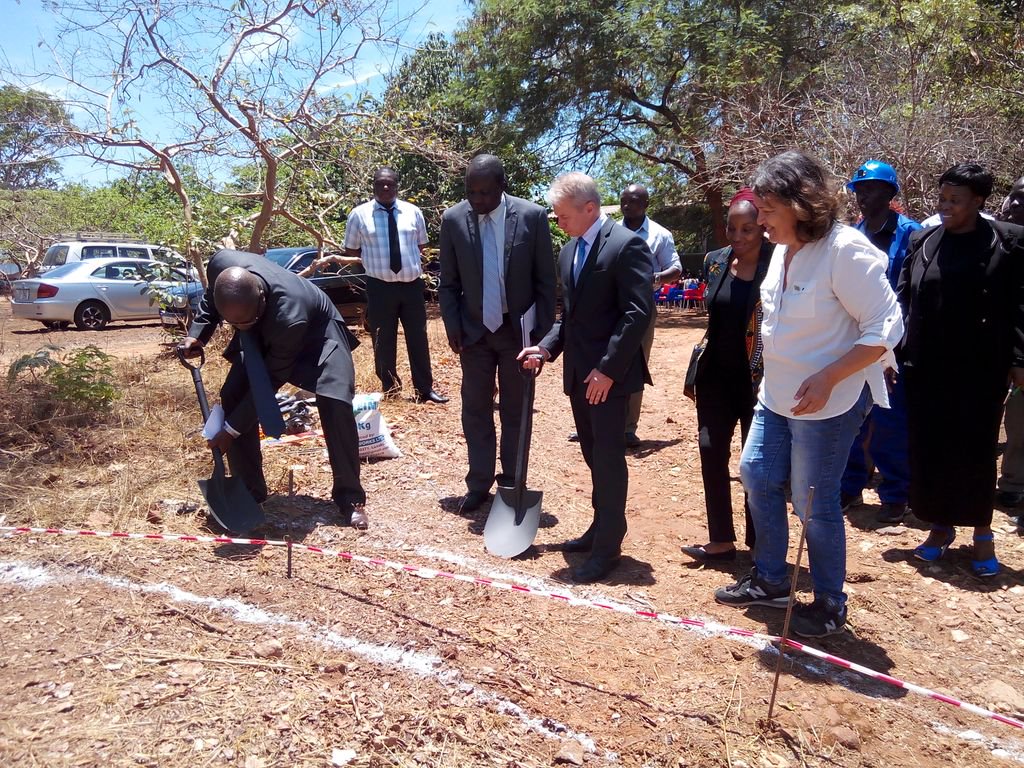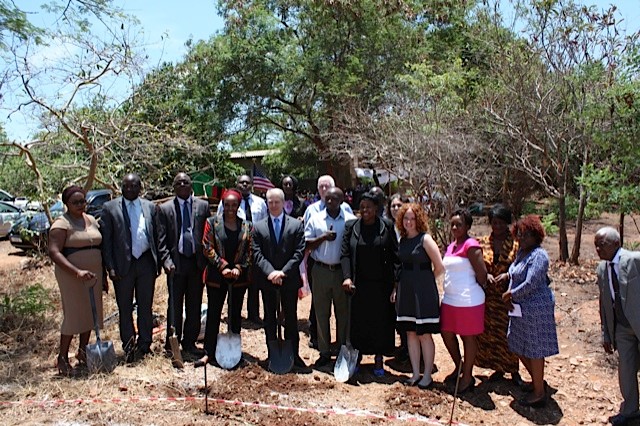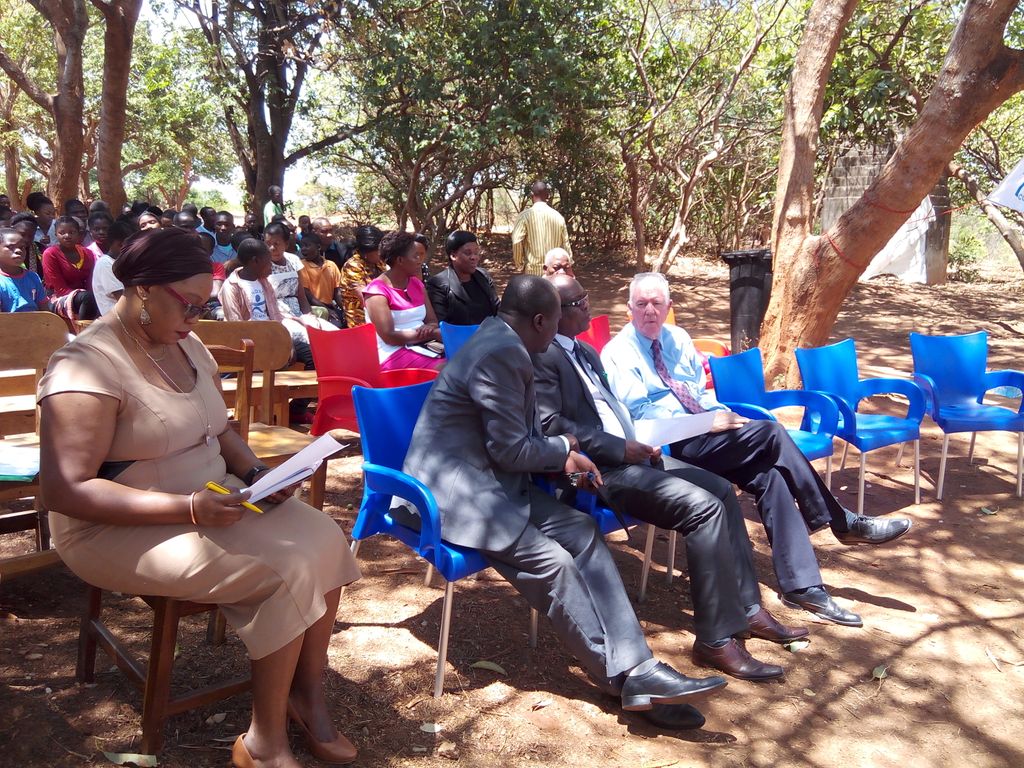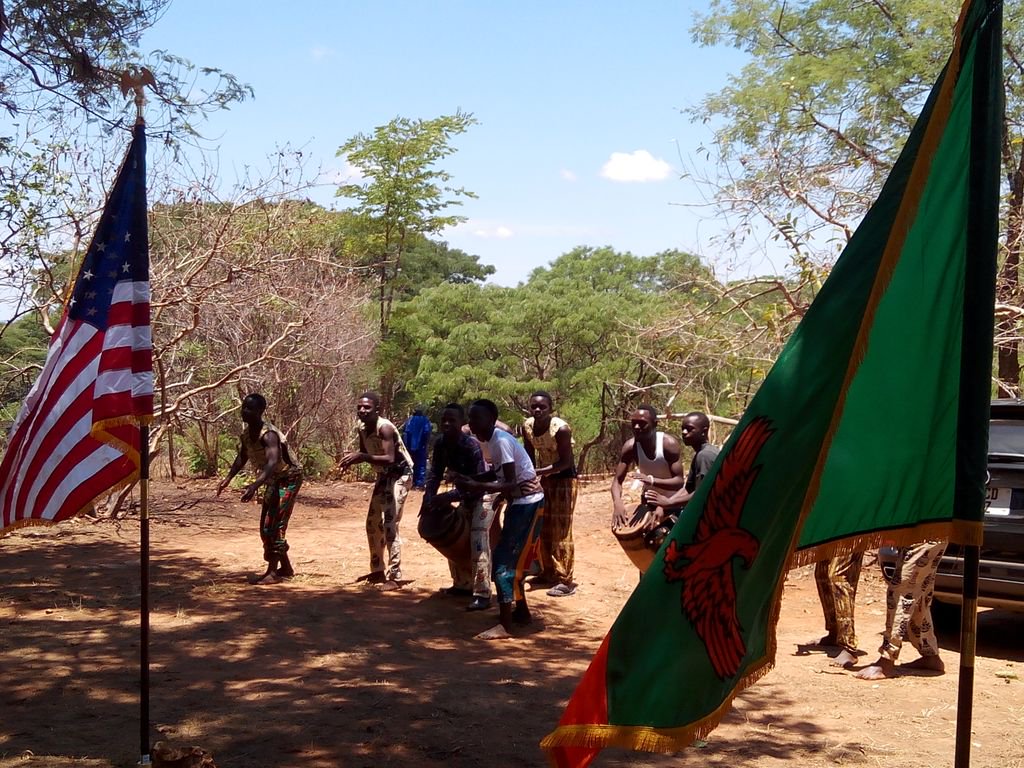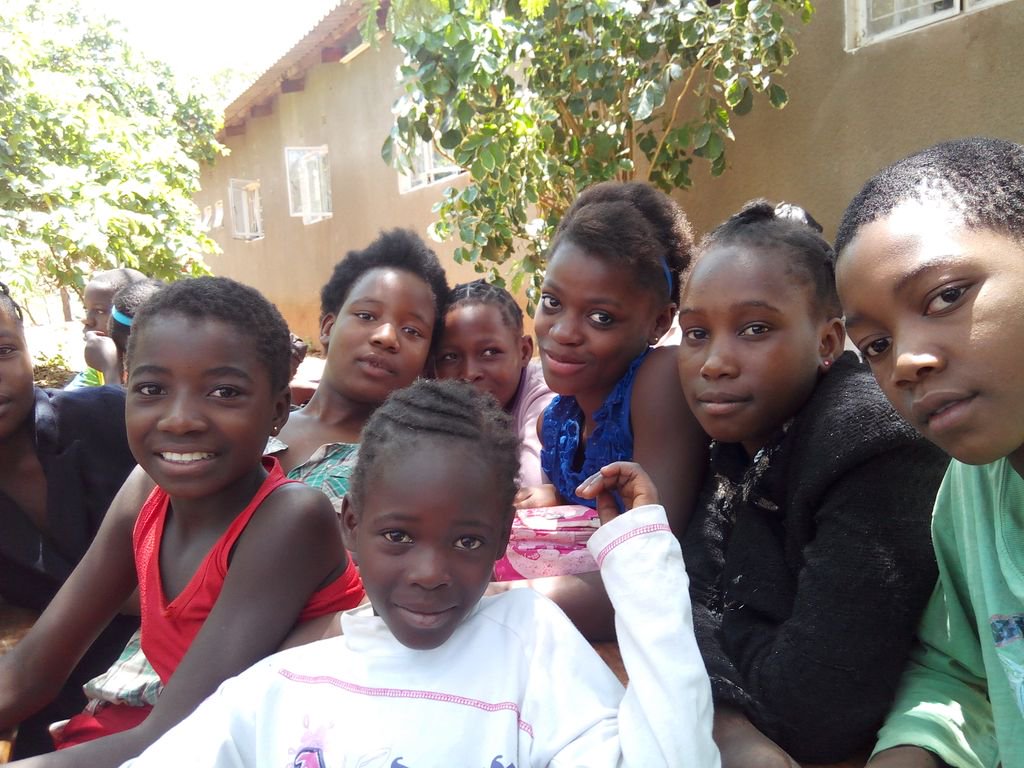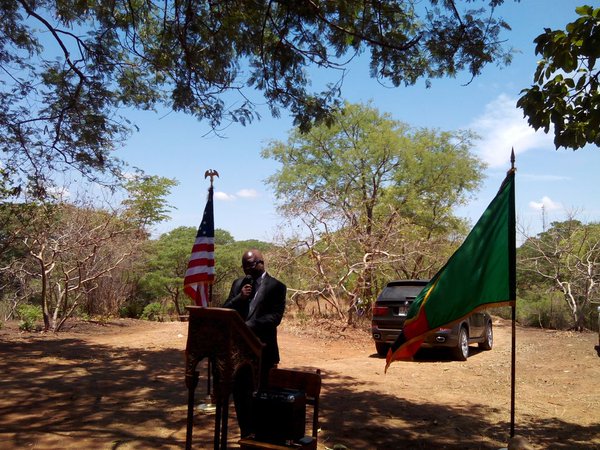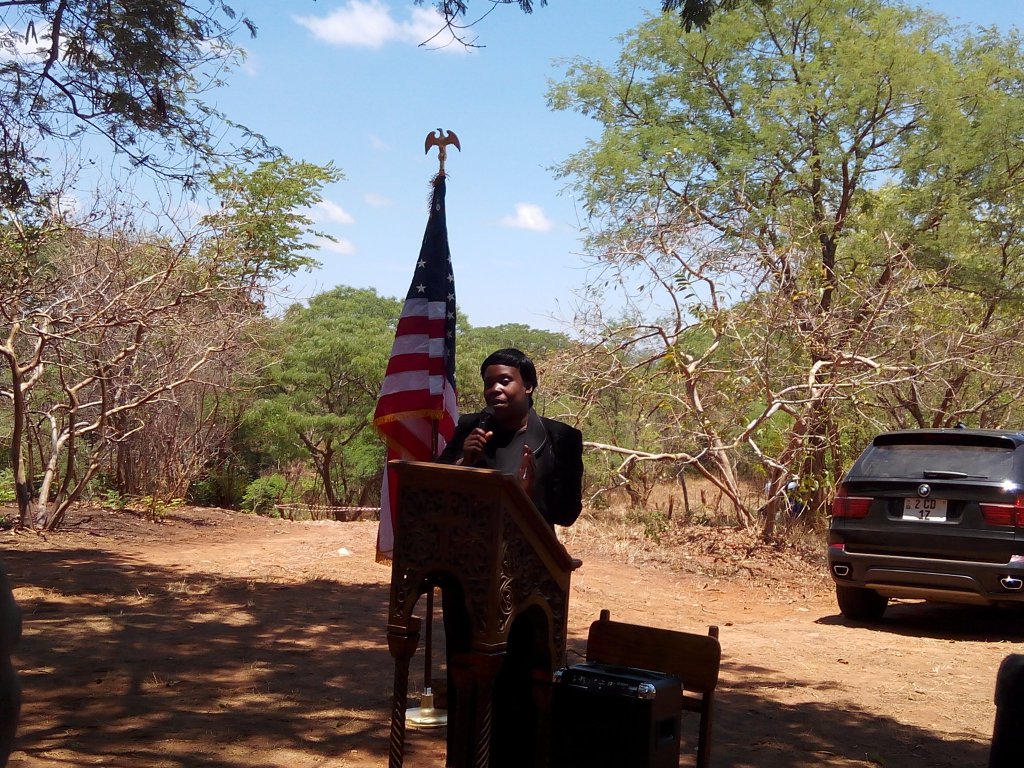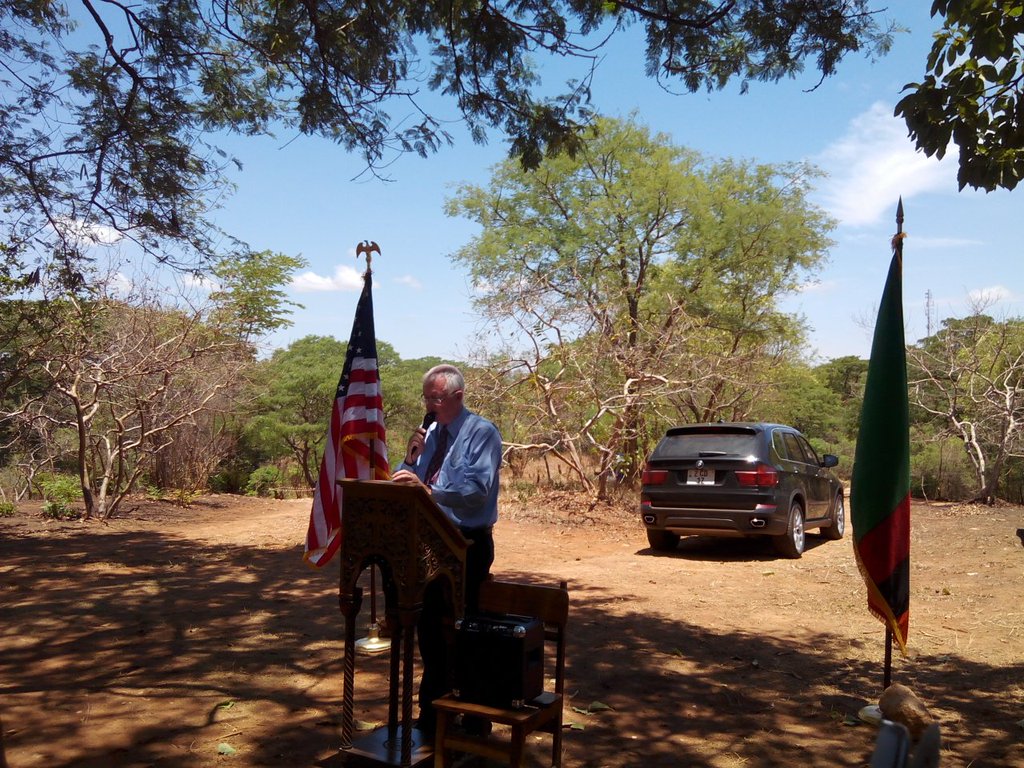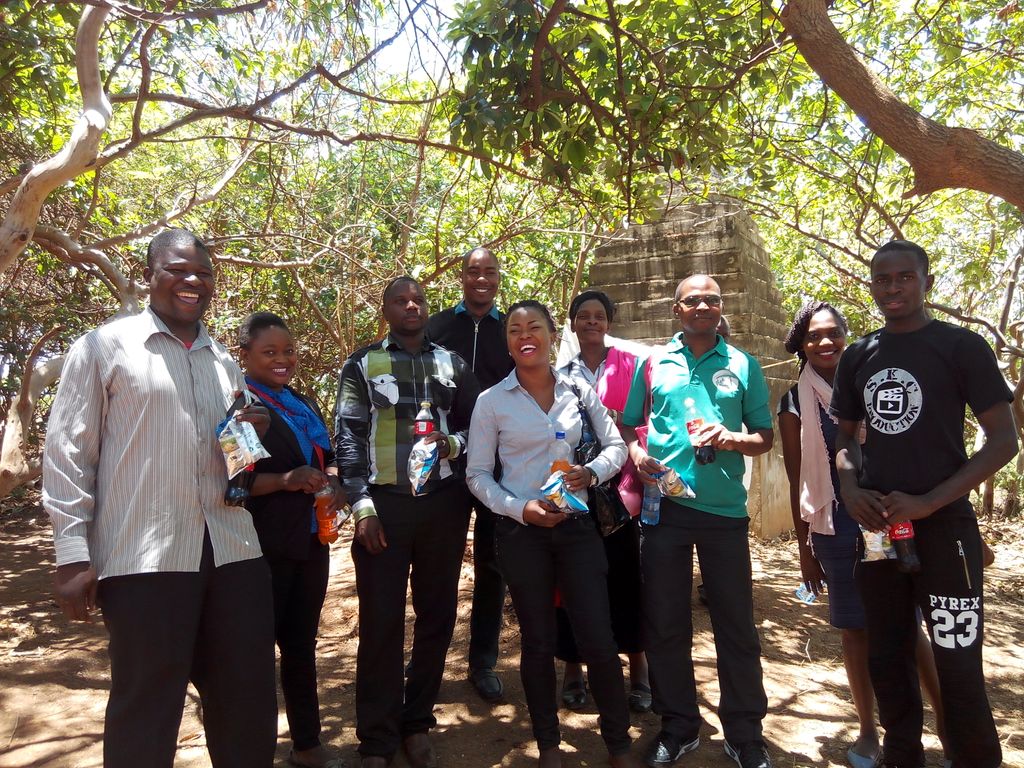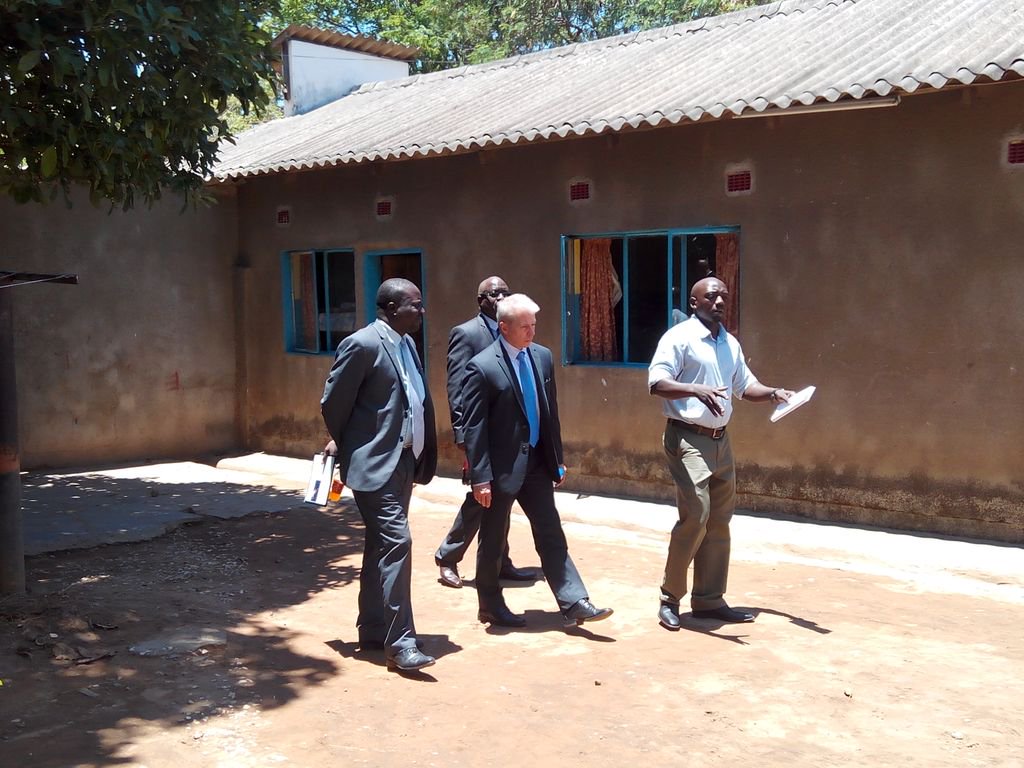 More about Mthunzi Library
We were thrilled to receive a grant from USAID's American Schools and Hospitals Abroad (ASHA) program in late 2014 to build the fourth Lubuto Library! ASHA and Judie Feedham are co-financing the creation of this library at the Mthunzi Centre, located in peri-urban Lusaka West. Our relationship with Mthunzi dates back to 2006, when Jane Meyers began discussing the possibility of hosting a Lubuto library with the centre's head, Malama Mazaba. This partnership builds on the key role Mthunzi plays in supporting vulnerable youth.
The Lubuto Mthunzi American Youth Library is Lubuto's first with funding to purchase a carefully planned core book collection and install solar power. We hope that Mthunzi Library will be an important model for libraries throughout the continent that are currently heavily dependent upon book donation programs and inspire them to develop collections that meet their user communities' needs.